"Americka Horror Prica" je relativno nova serija na TV kanalima koja se bavi onim klasicnim, za neke mozda vec izlizanim, temama horor zanra. Glavna prednost serije je sto ono sto radi, radni na odlican nacin. Kreatori su Rajan Marfi i Bred Falčuk.
Svaka sezona, a do sada ih ima 3, ima zaseban naslov, i pricu. Prva sezona je emitovana pod nazivom "Murder House", druga "Asylum", a treca se trenutno emituje u Americi pod nazivom "Coven".
Serija je izuzetno prosla i kod fanova i kod kritike, i zato ne cudi cinjenica da u svakoj prilici dobija nominacije i nagrade.
Prva sezona: "Murder House":

The Harmons face many conflicts going on in their new home; the primary one stemming from Ben Harmon's adultery, and the subsequent fallout with his wife Vivien and daughter Violet. Other conflicts include the intrusive behavior of the neighbors, Constance and Adelaide, as well as intrusions from one of Dr. Harmon's patients, Tate. A parade of mysterious visitors to their haunted home, including the scarred Larry Harvey make the first year of the Harmons in Los Angeles very dangerous. The house seems to have a vivid history, ranging from brutal murders to demonic manifestations, and it seems to have its own agenda.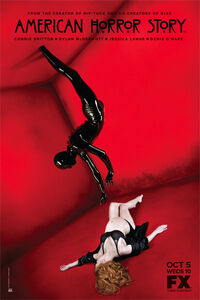 Druga sezona: "Asylum":

In a New England sanitarium, presided by ministers of faith and science, the innocent and the mad run from greater dangers and their own pasts. Bookended by modern day explorations of the ruins, a darker mystery lies in wait for victims.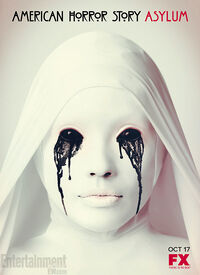 Glavne uloge:
Evan Peters, Jessica Lange, Lily Rabe, Zachary Quinto, Sarah Paulson, Frances Conroy, Joseph Fiennes, i mnogi drugi.
IMDB profil serije.
_________________
"Hunger is the best spice, they say..."
Spike Spiegel

phoenix

Q Continuum





Broj poruka

: 2715


Datum upisa

: 28.08.2011


Lokacija

: Dressrosa



---
Dozvole ovog foruma:
Ne možete
odgovarati na teme u ovom forumu